Shangri-La Chinese Restaurant
Creative Design + Branding
Client:
Shangri-La Chinese Restaurant
Brief:
Shangri-La Chinese Restaurant approached me to design their branding for their newly-opened restaurant. This included their logos, menu, social media branding, invitational cards, and more. The design centered and revolved mainly around chilies and Chinese elements, due to the Szechuan flavours primarily in their menu.
Services rendered:
Creative Design
Digital Branding
Consultation
The Menu
The menu was kept as minimalist as possible to look really modern, yet very classic with the flowers look to symbolize China antiques.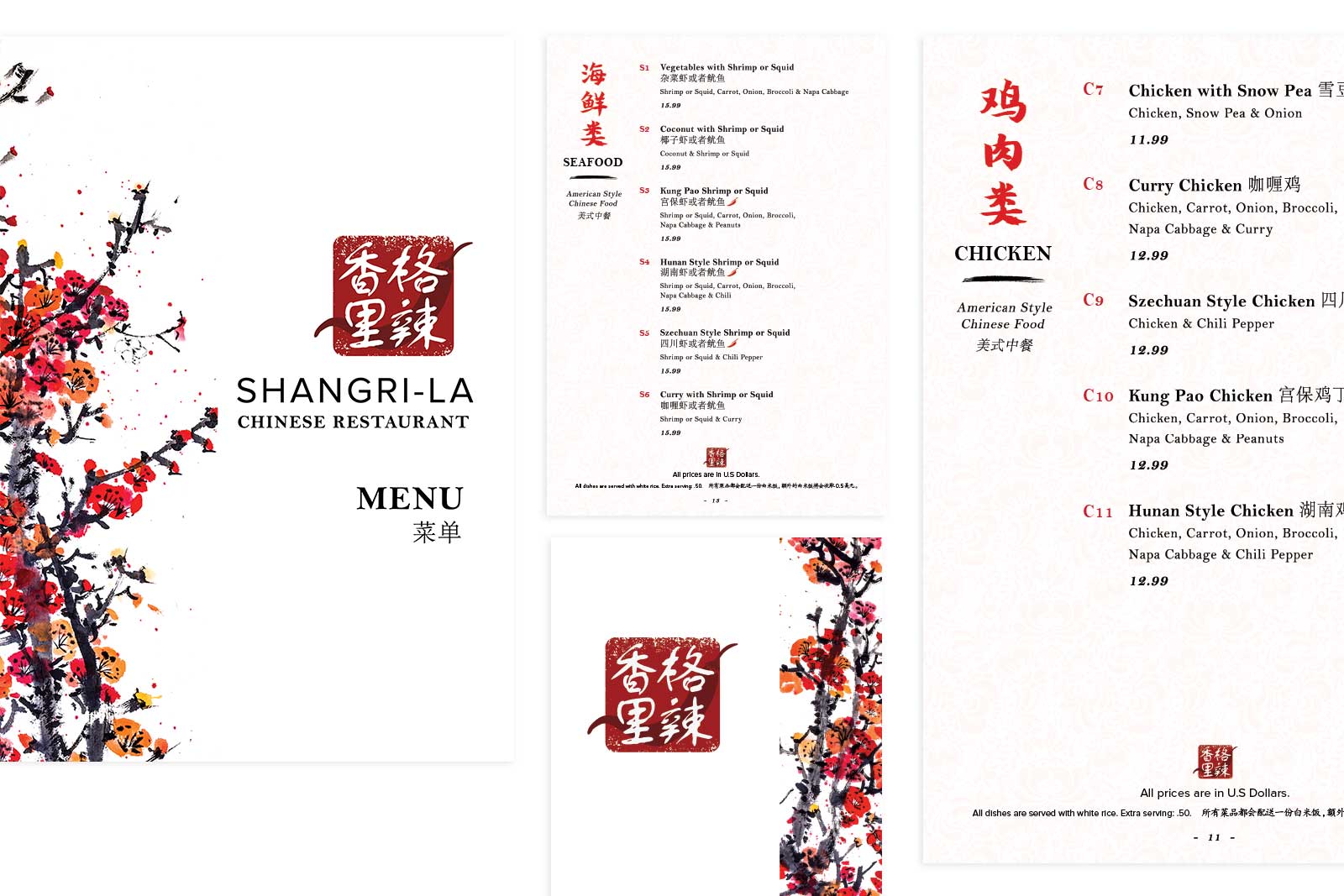 Let's get to work!
Like what you see? Why don't we have a chat about your next project.